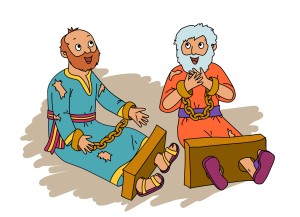 Hi there! The final lesson of the Saul to Paul Preschool Bible study series is posted. It is called Earthquake in Prison. Members and Trial users can download it now. All lessons have over 5+ days of activities you can do at home!
Have fun and please be sure to share any lesson you use with family and friends to help spread the Word through my Growing With God Preschool Bible Lessons!
If you are not a member each Growing With God lesson is only $3.99, and you can go to the Preschool Bible Studies site to purchase.