How I Use Essential Oils With My Family
Here are a few ways I have used essential oils. If you have a specific question about how essential oils may help you or would like a free sample oil please send me an email. I always say, "A little oil and a lot of prayer goes a long way!"
Health

I want my family to stay healthy and get healthy when sick. To help with our immune system support we use 1 drop of Thieves oil on the bottom of each foot nightly before bedtime. You will be amazed how you can use oils to help with colds, sore throats, stuffiness, stress, burns, warts, pain relief, teeth, headaches, digestion – I'm no longer buying expensive over the counter medicines that sometimes have questionable ingredients.

Cleaning

Now when I go into a gym, home or business that uses the usual chemical-based cleaners my body shutters a bit. Around our home, we use essential oils to make liquid hand soap, all-purpose spray cleaner, carpet cleaner, fabric softeners, window cleaner, and use Young Living dish soap and laundry detergent.

Calming

I'm all about stressing less – which is important with my husband and son! Lavender and Stress Away are my go-to oils for stress: they relax me, calm me down, takes the edge off my worries, and helps me sleep. Peppermint is the oil I use with my high energy son when he needs to concentrate on a task.
Using Essential Oils With Your Family
Sharing Essential Oils For Your Family

Essential oils have changed my family's lifestyle in many ways for the positive. I was skeptical if they really worked when I was first introduced to them, but I gave them a try and saw results. When we find something we like and that works for our family we like to share that with others right? Well, I like to do that and that's just what I started doing with essential oils. Now I'm using them faithfully and sharing them to help others, and in the process earning free product and extra money for my family
Essential oils are the oil of the plant from which they were extracted. They are basically concentrated herbs! They contain all the goodness that protects and maintains the plant, and we can use them to help support our own bodies' health and wellness.
There are many different kinds of oils out there, and they all have different properties and uses. From well-known plants like Lavender and Peppermint to unusual and exotic ones like Petitgrain and Spikenard, there's an unfathomably huge range to choose from – and they each provide all sorts of different benefits and uses.
Can you just use any essential oils?
In my opinion, no. I've done a lot of research into this and if you ask me, there's one particular brand that sets the standard: Young Living.
Introducing Young Living Essential Oils!
There are many reasons why this brand is so great, but here are my three favorites:
1: Highest Quality
One of the most important things I've learned in my journey to healthy living is that it's not just what something is –it's where it comes from, how it's grown, and how it's processed. Young Living sets the standard for essential oil purity and authenticity by carefully monitoring the production of their oils through their unique Seed to Seal process. I have been fortunate to visit a Young Living Farm and its main distribution center and can say first hand they care about creating the best oils for my family. By far they own the most farms of any essential oil company. It may be a bit frustrating when they are out of stock of an oil, but it proves to me they keep to their high-quality standards rather than just sourcing and selling oils to meet demand. If I'm going to be putting products on my family's skin and around our home, I want to know they're pure and without any additives!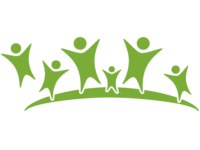 2: You become part of a big, helpful community
As a Young Living customer, you automatically become a member of a big oily family that will give you all the support and advice you need! I even have a secret Facebook group you can join to get personal support from me. I want you to know how you can use any oil not just in one way, but in numerous ways. It's a wonderful feeling to know you have the help and reassurance of a generous and caring community of moms, dads, experts, and lifelong users.
I've been using my oils for a while, but I still reach out to our close-knit community for their advice and expertise!
3: The Young Living Premium Starter Kit is the best introduction to essential oils (and a great value!)
The Young Living Premium Starter Kits is a great investment in your family. No other essential oils company offers such a great value and comprehensive range of products to get you started. 
The Young Living Premium Starter Kit contains your everyday staples – all the oils and equipment you'll want to have on hand for a variety of situations. Here's what else is great: once you buy the Premium Starter Kit, you automatically become a "wholesale member" of Young Living. This means you can continue to buy other Young Living products for a huge 24% discount off the retail price! You're under zero obligation to buy any other products as a wholesale member, but if you do, you get 24% off!
 

Sharing How You Use The Oils
Once you start using the oils and seeing results, believe me, you will start sharing your oil stories with people. I share things I like all the time with people and that is what I do with Young Living products. I do not like to sell things and even if I try to sell I'm not good at it. I use the products, share in various ways how I use them and give free samples. People see my sincerity, become customers by buying their own kit, and then end up sharing their oily story with others. For sharing, I receive free product and extra money (a lot can be earned monthly), and you can do it too!
Additionally, the Premium Starter Kit and all Young Living products have a MONEY BACK GUARANTEE!
If you're not COMPLETELY satisfied, Young Living will refund your purchase 100%!
There is NO RISK!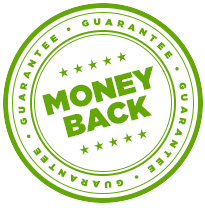 Ten 5ml bottles of essential oils: Lavender, Peppermint, Lemon, Frankincense, PanAway, Copaiba, Thieves, Purification, R.C. 

and

DiGize. Plus a bonus bottle of the popular blend Stress Away.

Your choice of a beautiful home diffuser (pick the best one for you — my favorite is the home diffuser).

Aroma Glide roller fitment (to turn any oil into a roll-on)

Two sample packets each of Lavender, Peppermint, Purification, Lemon, and Thieves (for you to share with your friends)

Two NingXia Red 2 oz. samples (an antioxidant drink concentrate that's a great supplement for supporting health and wellbeing)

Sample bottles galore! (To put in your purse, or share with friends.)
Total value: $320
You pay: $160 – that's 50% off!
And remember: once you've purchased the kit, you automatically become a wholesale member – which entitles you to 24% off all future purchases from Young Living! There are NO monthly minimums or fees.
Congratulations on starting your oily adventure! Once you have confirmed your order send me an email with your facebook account username and I will drop you in my Living Essentially secret Facebook group. In this group, you can learn how to use every oil in your kit and take advantage of your diffuser. Of course, if you have any specific questions about using or sharing oils please ask.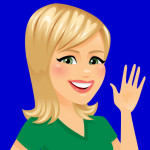 God bless,
Cullen
P.S. If you would like a free sample of an oil from the Starter Kit send me an email request with the subject: "Free Young Living Oil Sample Request."
Step-by-Step Directions to Purchase Your Premium Starter Kit
Click on the link below and a new tab/window will pop up. You can refer back to this page as you go through the steps.
First: Choose Your Membership. Check "Member." Signing up as a Member will allow you to purchase the Premium Starter Kit at a huge discount. If it is not prepopulated enter "3909306" for both My Sponsor ID and Enroller ID. Remember: you're NOT obligated to make any further purchases after this. Wholesale membership simply allows you to buy the Premium Starter Kit at a huge discount. Click "Continue" 
Step 1. Choose your Starter Kit. Under the "Popular Premium Kits" tab check the "The Premium Starter Kit" and check the diffuser you like. There are two styles, Dewdrop and Home Diffuser, to choose from that are included at no extra charge. I got the Dewdrop.

Step 2. Set Up Your Monthly Order (Optional). You have the option to 
sign up for the frequent buyers' club called Essential Rewards (ER). 
When you join, you'll start accumulating rewards points for everything you buy, which can be used to get free products on future orders. There's no need to join right away – you can purchase your Premium Starter Kit first and join the ER club
later,
if you prefer.  To skip joining ER j
ust scroll down to Step 3 and click "Next."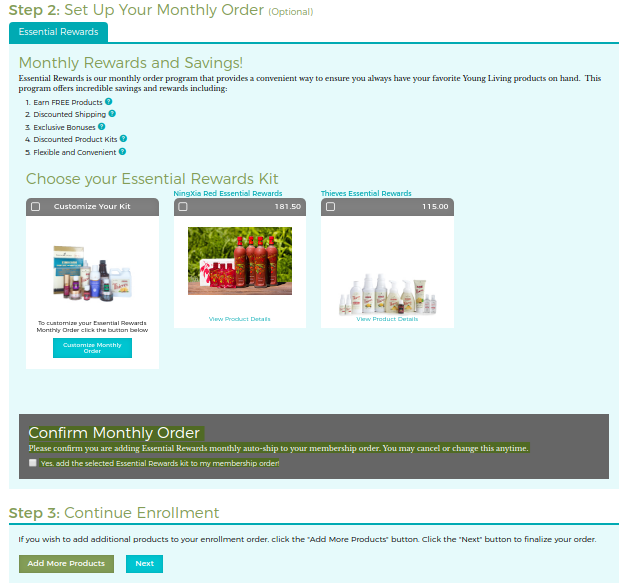 Step 3: Continue Enrollment. Click "Next"
Information Screen
Membership Information: Fill out your name, billing address, shipping address, and contact information.
Sign-In Information: Type in Username, Password and

4-Digit PIN 

which you'll use to log in to your account and order any future oils and products at a discount.
Commission Procession Information: You can select "Individual No social security number required." If you intend to be an active Young Living Distributor then select "Individual With social security number."
Terms and Conditions:
Check the "
I have read and agree to the terms of the Young Living Essential Oils Member Agreement.
*" box and click "Agree and Continue"
Shipping and Billing: Fill out your name, billing address, shipping address, and contact information. Note, there is a PayPal option that if click offers you a payment plan program through PayPal Credit. Check it out if this is appealing to you.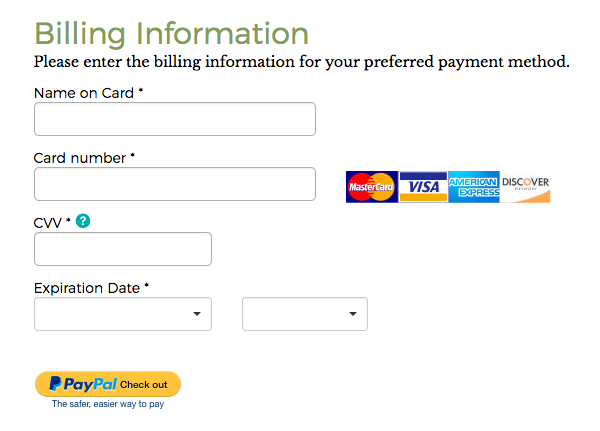 CONFIRM YOUR ORDER! I've had many folks miss this step and end up not fully checking out – and I don't want you missing out on your oils!
Congratulations on starting your oily adventure! Once you have confirmed your order send me an email with your facebook account username and I will drop you in my Living Essentially secret Facebook group. In this group, you can learn how to use every oil in your kit and take advantage of your diffuser. Of course, if you have any specific questions about using or sharing oils please ask.