Here's the complete list of Cullen's Abc's apps that are featured on Apple's App Store. All of our apps feature Cullen's videos, and they have been developed specifically for young children. Here's what you will find on our apps:
– No Internet connection required to play videos, meaning there are no load times at all!
– Easy-to-operate interface, built with toddlers and preschoolers in mind so they can operate the apps without help.
– A safe, contained environment for your child to have fun
– Videos are not interrupted when tapping the screen
– You can bookmark your favorite videos and create customized playlists
Comments? You can get in touch with us here. We'd love to hear your feedback!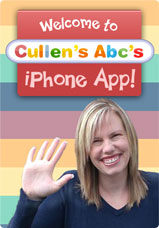 Cullen's Abc's #1: Children's Videos and Songs
Entertain and educate your little ones with Cullen's Abc's #1. Children's videos and songs are enjoyed in a kid safe environment, right on your iDevice. You don't need an internet connection to provide your child with a fun learning experience that they can operate all by themselves. Great for the car or doctor's waiting room!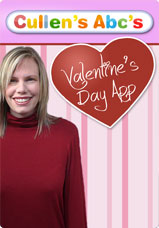 Culllen's Abc's #2 | Valentine's Day Songs
The perfect Valentine's Day app for little children! Cullen's Abc's App #2 is here, and it features 6 of Cullen's most popular Valentine Day songs. The list includes the Three Valentines Song, the Heart Shape song and more videos that are just perfect to sing during this time of the year. As usual, the included videos can be played anywhere, wihout the need of an Internet connection.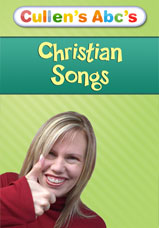 Cullen's Abc's #3: Christian Songs
Here is a collection of five of Cullen's Abc's most popular interactive Christian songs (Jesus Loves Me – This I Know, My God is So Great, He's Got the Whole World in His Hands, Father Abraham and God Made Me). Using body movements, singing and dancing, Cullen teaches little children about God and the Bible in her new christian-themed iPhone app.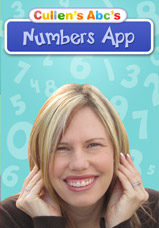 Culllen's Abc's #4 | Numbers & Counting App
Teach your children the numbers using the latest Cullen's Abc's iPhone app! Featuring five engaging videos, children learn to count from 1 to 10 following Miss Cullen's directions. Learning the number is a key part of a children education, and now you have Cullen to help you!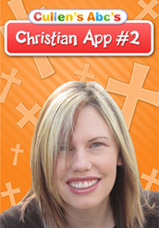 Cullen's Abc's #5: Christian Songs #2
Cullen is back with more Christian songs from her personal library. Sing along 5 great worship songs, including This Little Light of Mine, Oh How I Love Jesus, Rejoice in the Lord Always and Praise Ye The Lord. Praising has never been this much fun before!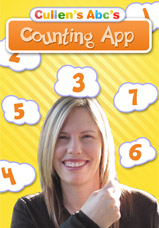 Cullen's Abc's #6: Counting App
Cullen's Abc's Counting app is here to help your children get familiar with numbers. Kids can learn their first numbers using this iPhone app featuring five engaging videos that are similar and repetitious.