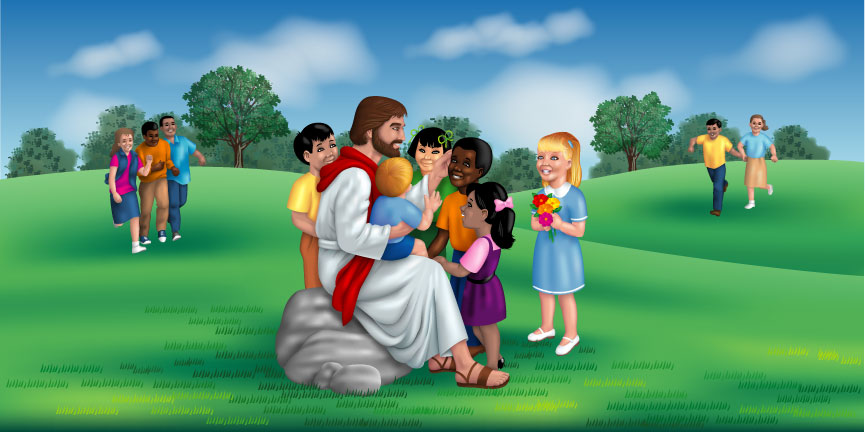 Today we are going to read the story about Jesus and the Children, answer some questions and say a prayer together.
Below you will find the story that you can read to the children, then some questions to ask and a prayer at the end. For the prayer I have put in periods where you can pause to have the children repeat after you.
Story:
Jesus and the Children
Matthew 19:13-15; Mark 10:13-16; Luke 18:15-17
From The Beginner's Bible
The children loved to spend time with Jesus. But the disciples didn't understand. They said, "Stop. Do not bother Jesus. He is just too busy." Jesus told the disciples, "Let the children come to me. Do not keep them away. You must become like these little children if you want to enter God's kingdom." Then Jesus blessed the children.
Questions:
1. Did the children like to spend time with Jesus? Yes
2. Did the disciples want the children to be with Jesus? No they said he was too busy
3. What did Jesus tell the disciples? (there could be a few different answers as Jesus says a few things-accept all of them) Let them come to me.
Prayer:
Dear God. Thank you for this day. Thank you for reminding me. that your son Jesus loves me. and that He wants me to come to him. Please be with me and keep me safe. I love you. Amen.
Music and Movement: Jesus Loves Me