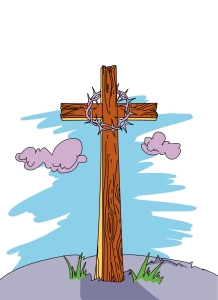 Hi there! The Jesus is Arrested & Crucified Bible story with activities lesson is now posted. Children learn that Jesus died for our sins so that we can be forgiven. This is lesson 8 of 9 in the Journey to Easter series of the Growing With God Preschool Bible Study. Do this lesson at home, church or school.
Members download for free, so join now!
Not a member? Buy an Easter Cross Box and get a free 3 month Cullen's Abc's membership!