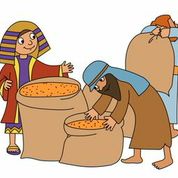 Hi there! Available early now is the Joseph Saves His Family the last lesson from the Jacob and Joseph series of the Growing With God Preschool Bible study. The overall theme is: "If someone is mean to me I can forgive them and God will help me."
Members download for free now, and make sure to download all the other three Jacob and Joseph lessons before the next series Trusting in God starts on October 27.
If you are not already, become a Member Now.