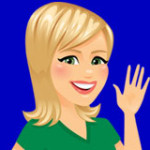 Hi there! Here is content for Cullen's Abc's members to download for free.
As a Cullen's Abc's member I encourage you to download any item as many times as you like, and give to as many people as you like – as often as you like! Yes, this means you can easily create amazing gifts at no cost for your friends, families, schools, and church.
I truly believe these gifts teach children to love and follow Jesus, and when kids love Jesus it results in happy solid Christian families! Here are some ideas of no cost custom gifts you can put together.
If you are a member please make sure you are logged in to download. If not a member check out membership here.
DIY Online Preschool Lesson Themes

Growing With God Preschool Bible Study Lessons