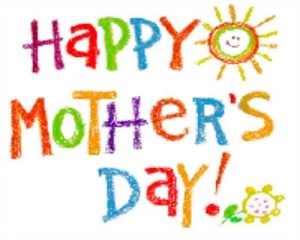 Hi there! To help you celebrate mom, grandma, or any important woman in your life here is a listing of all of my Mother's Day offerings.
MEMBERS can watch full-featured videos on the Cullen's Abc's website and find out which preschool skill(s) the video is developing, easily click to an art pattern if there is one the goes with the video, get "Cullen's Thoughts" on the video and maybe the most under used feature is the ability to sort and find videos by subject and skill.
NON-MEMBERS can watch videos without features for free on the Cullen's Abc's YouTube Channel.
JOIN NOW for full-featured access to all the Mother's Day offerings and all things Cullen's Abc's.
Below is my complete set of my Mother's Day offerings. There are activity idea videos to learn how to make things for Mom, art patterns to use to use to create art for Mom, songs to sing for Mom, games to play with Mom and tons of teaching and parenting tips for Mom! Enjoy all of these as you prepare for Mother's Day, Sunday, May 11th, 2014.
Art & Craft Activity Ideas:
Planting and Growing A Heart for Mom (non-members)
Button Flower Garden Art for Mom (non-members)
Coffee Filter Flower for Mom (non-members)
Make a Heart with Blot Painting for Mom (non-members)
Planting Something in a Pot for Mom (non-members)
Make Sunflower Art for Mom (non-members)
Planting and Grow Flowers with Mom (non-members)
Art Patterns (Members Only):
Butterfly Pattern
Heart Pattern
Person Pattern
Star Pattern
Sunflower Art Pattern
Songs:
Happy Mother's Day To You (non-members)
I Really Love My Mother (non-members)  
Mommy is the One I Love (non-members)
Games:
Matching Mother's & Babies Activity (non-members)
Flashlight Game (non-members)
I Spy Game (non-members)
Teaching & Parenting Tips for Mom:
Bedtime Sleeping (non-members)
Children's Art & Craft Explained (non-members)
Clean Up Cheer (non-members)
Clean Up Counting Game (non-members)
Clean Up Helping Song (non-members)
Clean Up Song (non-members)
Cleaning Up (non-members)
Cleaning Up 2 (non-members)
Crossing the Street (non-members)
Dropping off at Preschool (non-members)
Eating as a Family (non-members)
Exercising Tips (non-members)
Gentleness (non-members)
Getting Children to Do Something (non-members)
Getting Children to Eat (non-members)
Good Choice Jar (non-members)
How Not to Hurt Others (non-members)
How to Ask for Something (non-members)
How to Select the Best Preschool for your Child (non-members)
How to Teach Name Writing (non-members)
Line Order/Taking Turns (non-members)
Listen with Marshmallows (non-members)
Listen with Marshmallow 2 (non-members)
Listening Ears (non-members)
Listening Ears 2 (non-members)
Looking Eyes (non-members)
Looking, Listening & Thinking (non-members)
Making Meals with Children (non-members)    
Preschool Class Activity Guidelines (non-members)
Potty Training Song (non-members)
Quiet Night Time (non-members)
Schedules for Special Needs/Autistic Children (non-members)
Sorting Laundry (non-members)
Table Manners (non-members)
Telling Someone No (non-members)
Thinking Cap (non-members)
Using Step Directions (non-members)
Using Songs with Instructions (non-members)
Washing Hands (non-members)