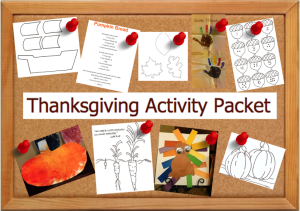 Hi there! Here is the Preschool Thanksgiving Activity Packet for you to use with and enjoy with your child. There are 29 pages of activities to do together, and ones your children can do by themselves while you are busy preparing holiday fun.
Members download for free now.
Here is a great deal for non-members! Purchase the Thanksgiving Activity Packet now for $9.99, and get a one month Cullen's Abc's membership for free valued at $19.95!