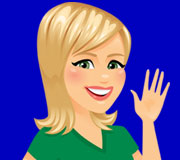 Hi there! Get ready for Christmas with Cullen and Gator as they open two Advent calendars together each day in December until Christmas Day!  The first Advent Calendar they open is a Peanuts calendar featuring Charlie Brown, Snoopy, and the whole gang!   The second calendar is from Lego City and features public servants.
Opening an Advent calendar is a fun way for preschool children (and children of all ages) to learn about the season of Advent; the preparation of Jesus' birth!  This is a fun and exciting time of year for children!  So let's get started today by watching Cullen & Gator open these advent calendars!  And don't forget to come here the rest of the month so you can watch the next windows be opened!
To find all the days just search for "Advent Calendars" in the "Search videos…" bar in the upper right corner of any page on the site or click here.