Countdown to Easter. Video series with Cullen and Gator telling the Easter story with Resurrection Eggs!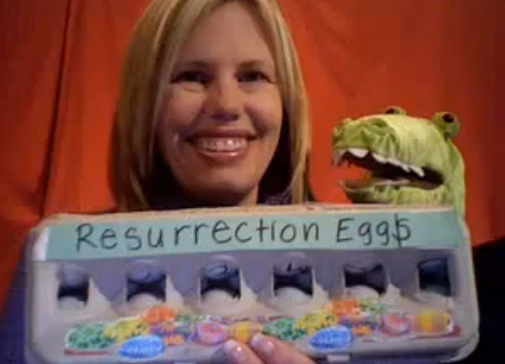 Resurrection Eggs Easter Story Day 11 Cullen's Abc's
Resurrection eggs are a great way to help keep the focus on Jesus during the Easter season. This is a wonderful way to share with children what the Bible says about the death and resurrection of Jesus. You can also use a children's Bible, books or pictures to help tell the story.
I love how these eggs bring this amazing story to life, so let's crack open an egg and learn about the Easter story together! If you'd like to make your own eggs here is the video on how to do it, and members can download the two-page art pattern (nonmembers get here for free) with all of the items that go inside the eggs for (join now).  Once you have your eggs made open each one of them with me and Gator in the following videos.