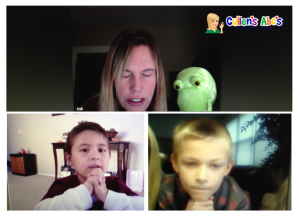 Hi there! Cullen's Abc's is built on a solid Christian
foundation and designed for parents, homeschoolers,
teachers, or caregivers that want to be personally
involved in preparing their child for school and life.
Starting with .99¢ 7 day trial all of the following is
part of a Cullen's Abc's membership.
Christian Preschool Curriculum
"Growing With God" Preschool Bible Study
Our most popular Christian offering is the "Growing With God" Preschool Bible Study. Over 50 lessons! Use this study at home, or in a classroom setting like Sunday school or preschool. Each lesson includes: Bible memory verse coloring sheet, a Bible story, a prayer, song, an art & craft project and extra content.
DIY Online Preschool
There is over a years worth of content for 3 days a week in the DIY Online preschool. Each day has Worship Time that may include: a Story, Art & Craft, Prayer, Song, Activity, or Video. Full access to the DIY Online preschool is included with any membership.