Hi there! Christmas Around the World is this week's theme in the Online Preschool. This is so special to me because of all the users and supporters of Cullen's Abc's we have around the world.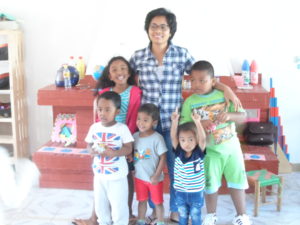 In the past, we have helped Tatamo an amazing lady in Madagascar with a small Christian Montessori school. We have known Tatamo for several years and have rewarded her with a free lifetime membership to CullensAbcs.com.
Last year with your help we able to locate and purchase an online Christian Montessori curriculum for her. She has been accessing it and applying her learning in her teachings at her school.
Currently, we are trying to locate Montessori schools that have extra Montessori resources and supplies that we can ship to Tatamo. Honestly, in our local efforts, to our surprise, we have not been very successful. If you have any contacts at a Montessori school or organizations that may be able to help please contact me at [email protected]. We will cover all shipping expenses.
Merry Christmas