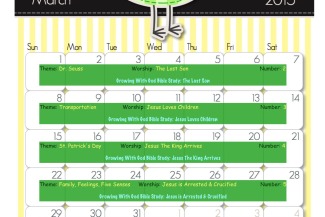 Hi there! Click here to view and download this calendar.  You can use it with your child or classroom and follow along with the lesson plans on these themes in the DIY Online Preschool.  To help foster an excitement for learning be sure to print this out and hang it where children can see it and ask questions.
Membership allows full access to all the Online Preschool tool, join now.
Feel free to contact us at [email protected] with any questions.