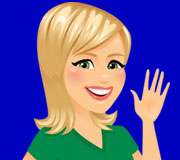 Hi there! Summer is a great time to start Growing With God. You can jump in wherever you'd like in the Bible stories, but starting at the beginning with Genesis is a great way to go through the Bible chronologically. If you click on this link it will take you to the list of all of the lessons, and then go down the page just a bit to where it says "In The Beginning" 4 Week Series and start there. You can download the lessons and print out whatever you'd like.
If you are not a member
join now
to start!
Also, for the entire family Seeds Family Worship music is amazing word for word scripture set to music. It has been wonderful for our family and we have all grown in our relationship with Christ because of it. It has created a lot of talking about what the scripture verses mean and how to grow to become like Him. The Word of God and Seeds of Courage are our two favorites, but all of the C.D.'s are great. So many times I will just turn on a Seeds CD and have it playing while we are at home which is great to have Bible verses stuck in our heads.